A passion for people and a love of education.
Some of the organisations and people we've had the pleasure to work with.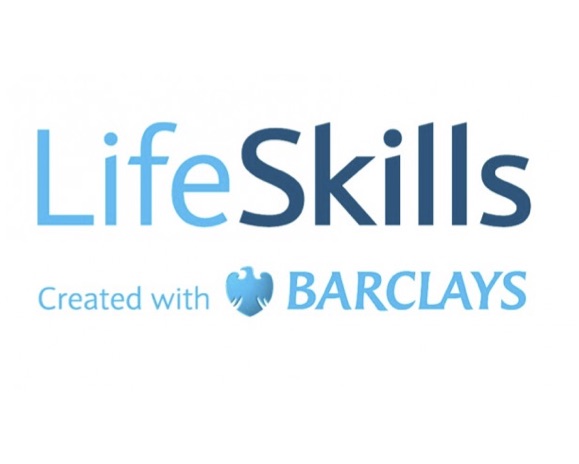 Barclays have committed to supporting 5 million young people to change their futures by 2015. As part of that commitment for positive change Barclays created the
Life Skills
platform to help young people to increase their confidence, employability and enterprise skills.
Watch the video
here
.
Richard was asked to write a suite of 11-16 and 16-19 enterprise
resources
to be used at schools and colleges across the UK and beyond. 1,000s of students at 100's of schools and colleges are using our resources daily, we're delighted to be part of such an ambitious far reaching programme.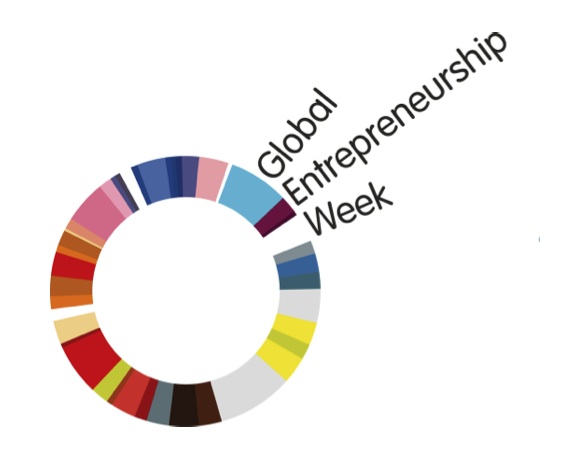 Global Entrepreneurship Week (GEW) is the world's foremost enterprise campaign reaching over 10million people in 120 countries; over 250,000 each year in the UK. Richard has been contracted for the last 3 years to shape the strategy for both the GEW UK campaign and the delivery of the week.

Richard and his business partner project manage the week itself, shaping the central messaging, engaging with over 600 key partners, developing and managing the online content, setting the central PR and communications strategy and planning & delivering the launch event.
Team Development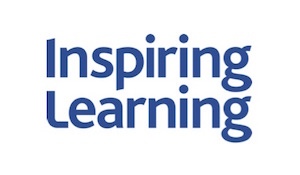 Inspiring Learning offer educational learning experience through brands like Kingswood and Camp Beaumonth to take kids on learning adventures on ski slopes, to battlefields, adventure camps; you name it, they do it.

Having recently rebranded (previously Education Travel Group) and reshaped the business the CEO wanted an AGM that could bring their 280 widely spread employees together to create unity and get their input into the company's future. We co-created, organised and ran a training day allowing all employees to shape the values, behaviours, goals and dynamics of the new company.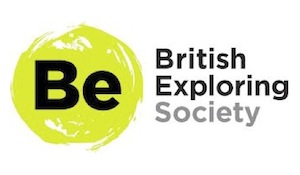 The Law Trust fund an pioneering programme
'Stellar Youth Development'
that takes a group of high-flying graduates on a two week development project aimed at developing their self-awareness, social awareness and personal values to develop the ethical leaders for tomorrow.
Stellar combines personal development, leadership skills and wilderness adventure culminating in a youth led community project. Richard is the Deputy Chief Lead on Stellar and develops and delivers the community element of the project, challenging the participants to truly test themselves and deliver real legacy for a whole community.
Thoughts from a Norwegian Canoe.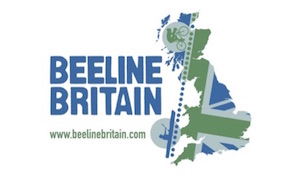 A brave team of four adventurers decided to take the iconic Lands End to John O'Groats challenge in a way never attempted before – a straight line across open sea, hills, mountains and forests all by human power. All done to raise money and awareness for BLESMA the limbless veterans charity.
We decided that this epic challenge could offer unique learning opportunities for young people, so we created an employability and development programme which saw Media Studies and Outdoor Education students make up the support team for
Beeline Britain
. Watch the video
here
& the students view
here
.
Consulting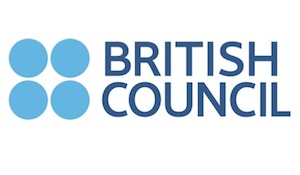 Enterprise education is an emerging focus in many countries globally. It helps to develop the skills and culture in young people that will help them succeed in the fluid, global market.

Richard has been privileged to work with the British Council as a key adviser in Kuwait, understanding the Kuwait SME landscape, to speak at the Minister of Youth's conference on 'Improving Enterprise' in Bangladesh and to lead a delegation of Turkish visitors to the UK, developing a stronger enterprise culture within the creative sector in Turkey.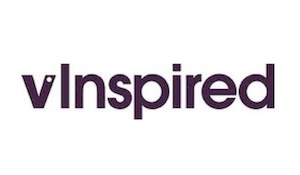 vInspired are the UK's biggest youth volunteering charity. Their research showed a need for the charity to target a new audience, 11-14yr olds, to engage them in light-touch volunteering opportunities at a younger, more formative age.

We are delivering innovative product development for vInspired to reach this audience. Innovating, designing, advising and testing a customer acquisition product aimed at engaging 11-14yr olds in social action; Enterprise Rich has taken the initial proposition from an identified gap in the market through to product delivery.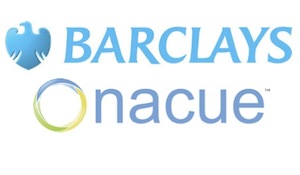 Barclays partnered with the national student enterprise charity NACUE to develop and deliver a series of enterprise support activities in further education.

Richard was brought in to independently evaluate the pilot scheme because of his experience as a practitioner in the field, across the UK in all education sectors. Planning and conducting an evaluation that measured the impact of the project on young people's attitude, knowledge skills and behaviour and recommending improvements and adaptations to magnify their successes.
Employability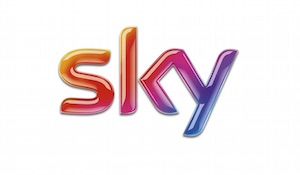 Sky are a huge investor in young talent taking on over 800 work experience students every year, as well as graduates, apprentices and offering 'taster days' to local young people.

We were recruited to help create and run a unique series of Development Days for 16-25 year olds. The sessions empower them to take the learning, inspiration and motivation, created while at Sky, and turn it into real employment skills and future employment opportunities.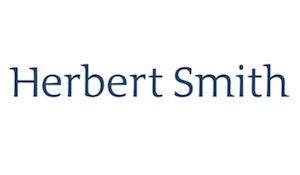 Richard worked with Herbert Smith, leading city law firm, and Three Hands, a superb 'training through social benefit' organisation, to deliver a week long work engagement programme for disadvantaged young people.

Targeting Herbert Smiths diversity aims by delivering excellent interaction opportunities between staff and high achieving young people from disadvantaged backgrounds.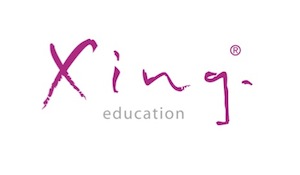 Xing Education is a ground-breaking social enterprise, creating real student-run businesses. Xing Education is a spin-off from the successful smoothie company Xing Health.

Richard is a Founding Director of the social enterprise offering full training, a complete start-up package and on-going support to enable learners to own, manage and run their own profit-making business. The business decisions are the students, the profits are the schools/colleges.
Entrepreneurs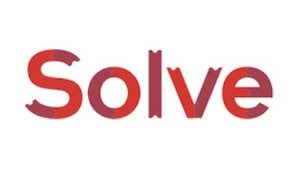 Solve Together support start-up social entrepreneurs to disrupt existing systems for the better. They offer training, funding and hot-house support to help the social influencers of the future to create their own ventures.

We have run regular pitch training programmes for these start-up social entrepreneurs and supported their skills development to enable them to communicate to others what makes their venture so exceptional and future changing. These 'Selling Your Baby' sessions give critical feedback, tips, tools for future presentations and real business pitching skills to people developing society for the better.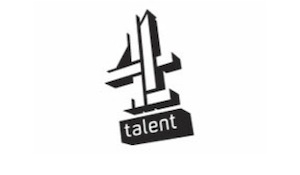 Channel 4's talent team are focused on inspiring young people to develop enterprise skills as a route into the media industry.

Richard was the lead speaker and project designer and manager for a 4 Talent enterprise project to increase awareness of, and the appetite for enterprise in the media amongst young people (14-24).

The response from entrepreneurial young people was superb:

"Thanks for caring enough to be an example to the youth. Saturday was amazing!"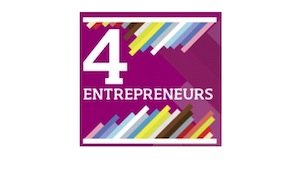 European Study Tours is the market leader in international school travel. EST have run the 4 Entrepreneurs conference in partnership with Enterprise Rich for 5 years, bringing together 800 young people and 4 entrepreneurs to inspire and engage the students in the idea of entrepreneurship.
The 4 Entrepreneurs show takes over the Odeon Leicester Square for one day in November to kick off Global Entrepreneurship Week with a content packed presentation lead by Richard Strudwick.
Richard advises on the speakers and theme of the day as well as hosting the event and acting as MC on the day. See my blog on
'Alchemy in the Odeon'
.
Education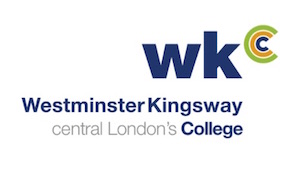 The Peter Jones Enterprise Academy offers 5 different courses in entrepreneurship for young people over 16yrs old. Westminster Kingsway College has a central focus on offering real life employment opportunities to all of its students, especially those who have entrepreneurial flair.

We have run a number of different programmes with WKC to bring real start-up challenges into the classroom and really develop the business skills of their PJEA students. These sessions have covered business models, critical business thinking, presentation skills, feasibility studies and many more.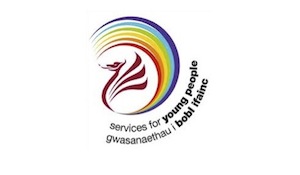 The RCT Youth Street Team works with young people who are disengaged from the education system. Direct delivery to young people is always the most inspiring and rewarding part of the job.

Richard worked to train a small group of young people to understand social enterprise, create their own presentations explaining social enterprise and become local champions.

These disengaged young people increased their understanding, their confidence and have given presentations on social enterprise to other young people.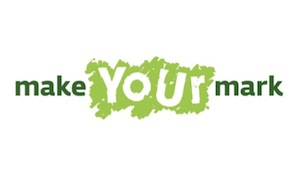 Make Your Mark
Make Your Mark was the flagship education programme delivered by Enterprise UK. It's two core programmes, The Challenge and Make Your Mark with a Tenner reached over 100,000 young people each year.

Richard was the Head of Education, bringing innovative opportunities to students across the UK. Lending £250,000 to the UK's teenagers, £10 at a time, and challenging 75,000 students to plan and pitch their best business idea in 1 day.
Contact
t: +44 (0)7941 668 174